HAIR THE HEALTHY WAY
We use roller sets as a foundation to achieve your desired style. With a great foundation, your hair's possibilities are endless.
THE SETS WAY
OXYGEN TREATMENT
NO MORE DRY HAIR!
Breathe life into your hair! The Micro Mist system helps repair and revive dry and damaged hair. It opens up the cuticle, allowing the conditioner to penetrate deeper, and ultimately restoring your hair back to life. SET your hair up for success with this treatment.
ROLLER SET
Roller sets are the foundation for a great style. And can be done on all hair types. They allow the hair to dry naturally with minimal heat and tension. In addition, this process locks in moisture and seals the cuticle as the hair dries.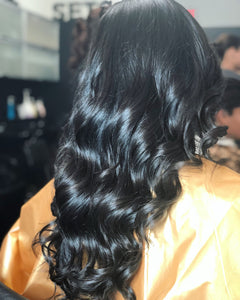 STYLE
After the roller set, you can style your hair any way you like. You can wave it out, curl it up, smooth it down or simply get your roots blown out. The style is yours to choose!
SETS SALON
5825 West Pico Blvd.
Los Angeles, CA 90019
Tues - Fri: 9 AM - 6 PM
Saturday: 8 AM - 6 PM
Sunday: CLOSED
Monday: CLOSED